January 29, 2012
Arbitrability--whether a contract creates a duty for the parties to arbitrate (rather than litigate) a particular grievance--is ordinarily a question of law to be decided by the court. Virginia, however, adheres to a public policy favoring freedom to contract. If two sophisticated businesses reach a deal providing that any arbitrability issues shall be resolved by binding arbitration rather than decided by a court, Virginia courts will enforce that agreement as written and defer to the arbitrator on questions of arbitrability.
An example is found in the recent case of Systems Research and Applications Corporation v. Rohde & Schwarz Federal System, Inc. SRA, a government contractor for the United States Agency for International Development (USAID), hired Rohde & Schwarz as a subcontractor for a project involving telecommunication services equipment in Lebanon. R&S did not complete its performance by the contract deadline and SRA refused to pay its invoices. SRA took the position that the dispute was a "Government Contract Dispute" which, under the terms of the subcontract, could not be submitted to arbitration. R&S disagreed and initiated arbitration proceedings. SRA responded with a declaratory judgment action and a motion to stay the arbitration. The court denied the motion to stay and dismissed the case.
The court found that parties may provide by contract that all matters will be subject to arbitration, including questions of arbitrabilty. However, because allowing an arbitrator to decide issues of arbitrability is contrary to the general rule, "courts should not assume that the parties agree to arbitrate arbitrability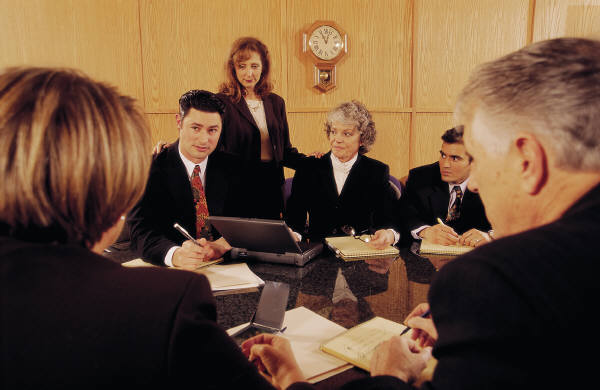 unless there is clear and unmistakable evidence that they did so."
R&S argued that the parties agreed to arbitrate all issues and pointed to a provision in the contract that incorporated the rules of the American Arbitration Association. SRA responded that the arbitration clause in question only covered particular types of claims. The court took the position that the arbitrator's authority to decide questions of arbitrability should not turn on whether the arbitration clause is narrow or broad. The court concluded that "the incorporation of the AAA Rules in the Subcontract's arbitration clause, and the waiver provision drafted by the SRA which by its terms bars this action, together constitute clear and unmistakable evidence that the parties intended for the issue of arbitrability to be decided by the arbitrator."